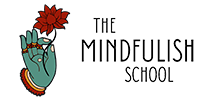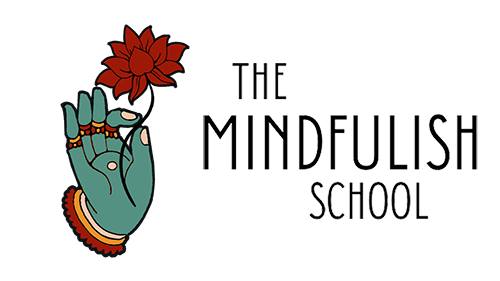 200-hour
Yoga Teacher Training
– joyful self inquiry through embodied flow –
March 26 – May 30, 2021
8 Weekends
Live Online
March 26 -May 16
&
10 Day In Person
Austin, TX / (online option too!)
May 21-30
This training will take you deep into the traditions of Yoga, the art of mindfulness, & the practice of curious self-inquiry to empower you to cultivate your inner relationship as well as unique voice as a teacher!
While maintaining an integrity to tradition,
The Mindfulish School weaves the ancient wisdom of Yoga into modern life with a playful curiosity.
Whether you plan to teach yoga, are more interested in deepening your personal practice, or are somewhere in between – this foundational training will be a rich investigation into the practice & principles of Yoga, the art of mindfulness, & power of curious self-inquiry. It has been lovingly curated to support you in cultivating your inner compass as well as your authentic voice as a teacher!
Our focus isn't perfect poses, attaining enlightenment, or even self-improvement.
Instead, we work to create a deeper relationship with who we already are, honoring all the facets that make us whole.
We believe that yoga is for EVERY body, race, gender & ethnicity! We are committed to creating healthy, inspirational practices that are empowering, sustainable, & inclusive!
In this training you will learn…
➔ Foundational asana with physical & energetic alignments
➔ Pranayama (breath) & meditation techniques
➔ Intelligent & safe methodology to create sequences
➔ Yoga & Buddisht philosophy & it modern applications
➔ Physical anatomy & cueing
➔ Energetic anatomy including nadis, chakras, koshas & bandhas
➔ Yin & restorative
➔ Ayurveda
➔ Bhakti Yoga & Mantra
➔ Trauma-sensitive yoga & holding safe spaces
➔ Body positive & inclusive yoga offerings (modifications, pre/post natal, props, ect. )
➔ Cultivating your unique teaching style & class theming
➔ Business & ethics of being a yoga teacher
Investment: $ 3100
Accommodation + Meals are NOT included so you can arrange personally to stay within your budget.
We encourage live attendance for lectures unless you are in a time zone that does not allow for it and in this case, there will be opportunities for live Q + A's.
SIGN UP NOW
Early bird open until Nov 5th
$ 2900
Q: I don't want to be a teacher, can I still take the training?
Yes, many people choose to take the training to deepen their personal practice and self-relationship. The tools you will learn are applicable far beyond the mat!
Q: Is training physically difficult?
You will be challenged on this training in many ways, but the level of physical exertion if up to you. We teach inclusive yoga and all levels, bodies, and ages are welcome. Diversity is appreciated!
Q: Do you offer payment plans?
Yes, our YTT can be paid for in installments bi-weekly or monthly after the non-refundable deposit. Please contact Jacq or Cole to set up a plan that is supportive for you.
Q: What if I miss class? Are they recorded? What if I am in a different time zone?
Please let us know ahead of time if you need to miss a class. Classes will be recorded and we will happily work to accommodate different time zones.
Contact The Mindfulish School Team